4 ways to earn money with cryptogames
Gameunculus has found out how to make money on cryptogames and can't wait to share this knowledge with you
While other sources are working hard to convince you (and themselves) that playing crypto games is worth it purely for the fun times, Gameunculus is here to serve you some home truth.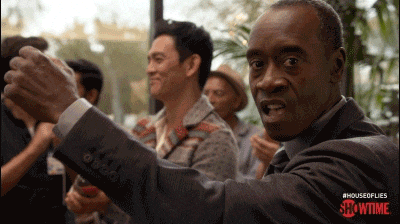 There is. No way. That crypto games. Could possibly be superior to mainstream video games in 2018.
"Then what are you even doing in this industry, Gameunculus?!" you may be screaming into the screen, as you rip your hair out in despair. Hold on, crazy. We said "in 2018". Right now, centralized AAA video games give us fantastic graphics, sophisticated gameplay, decent storytelling and character development, and occasionally, a great soundtrack. Meanwhile, present-day blockchain games do not seem quite so brilliant. Sure, they've offered an innovative solution to the issues of centralized games by tokenizing items – but they also brought in a whole new world of trouble, with mind-numbingly dull gameplay, high gas prices, long transaction times, and honestly, quite a few hackings and scams. The only thing they can boast right now is that they give players an opportunity to make money.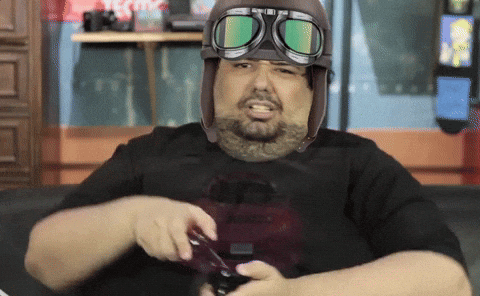 Now, this is set to change in the upcoming months. Remember, it hasn't even been a year yet since the CryptoKitties boom (Gameunculus was little more than an alcoholized fetus. They grow so fast!). This is an extremely young industry, and the fact that it may seem like a dumpster fire at times is actually...quite normal. Recently, major AAA gaming studios have shown interest in taking blockchain games under their high-quality wing to revamp them for a future generation. But you need that lambo now, goddamit! Which is why, until the day of playing-just-for-fun arrives, Gameunculus will let you in on a family secret: how to make a quick buck off crypto games. No fun, just business!
Way №1. Trading
Trading – buying low early to sell high at just the right time – is the main reason behind collectibles' popularity. That's right. Wake up sheeple! They're not popular because they're cute and unique. They're popular because the rush of the risk is addictive. But you look too smart to fall for that ploy. Speaking of… don't tell your parents, but we have some really unique, collectible Gameunculus nudes here, for just 100 ETH a pop. You want in?
Reader pays and takes nudes. Nudes immediately self-shred à la Banksy.
It's all about Benjamins, guys. Or rather, it's all about the… Buterins? The point is, money makes the world go round. The most expensive Etheremon so far was sold for 13 ETH. The most expensive Axie? 50 ETH. And, as we all know, in the olden days, Crypto Kitties were sold for more than $100,000.
But every old folktale teaches a moral: trading is a high risk endeavor. For two main reasons.
There's (obviously) no guarantees. You invest your money in a picture (fine, a crypto asset, an ERC-721 token, whatever) of a funky cucumber or something, and you may be lucky enough to sell your cucumber at a profit of over 9000% later, but there's always a higher chance you'll lose everything. Just a couple weeks ago, WorldConquest, a collectible game, managed to raise 274,240 EOS in just one day, only to have the game hacked and the players' money stolen. Not only are smart contracts susceptible to hacking (yes, they are), but the game itself may just lose popularity and disappear overnight, leaving you with a quite useless digital funky cucumber in your hands.

Cryptocurrency prices are – say it with me, everybody – VO - LA - TILE. Very good. Even if you manage to sell your cucumber for a whopping billion ETH, watcha gonna do when (God forbid) ETH drops a bajillion percent? Cry, that's what.
If you're still willing to take that risk, we recommend only investing what you're willing to lose, and visiting crypto item marketplaces like Opensea market.
Highlights
Buying collectibles is risky. There's no guarantee that… Well, there are no guarantees at all, you're investing in digital cucumber pictures for crying out loud (read the full section if you're confused now).
You have to arrive really early and be really into a game to explore its mechanisms and be able to get something valuable. There are millions of collectibles, but only hundreds of them are in demand, and only a handful can be sold high.
Way №2. Airdrops, giveaways, and bounty and referral programs
Some games are happy to give you tokens or items for free, while others will try to exploit your social media pages for promotion. Either way, airdrops and giveaways are a fast and chill way to get a few coins. Bounties and referrals can be a little more work, since you may have to actually look for bugs in the contracts and get people to sign up for the game. Take into account these options aren't for just anybody: you'll definitely need a Twitter account with 3000+ followers. Bots or other bounty hunters (sometimes it's difficult to tell one from another) will do. Besides that, know that it will be a full-time occupation to hunt down a decent number of airdrops, giveaways, bounties and referral programs (because, of course, you won't make a fortune by just participating in two or three); but yeah, once you've taken care of aaall these requisites, no further investment and only a minimum of effort are required. Good luck!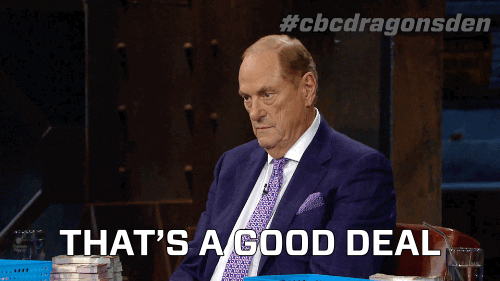 Here's a few easy ones, just to get you started. Riot Cats is having a bounty program until November 25th. All you have to do is post about the game on social media to win cats. The posts need to be spaced out, you won't get away with dumping a batch of a hundred "CHECK OUT DEEZ KATS" in one go. You'll find all the rules and details here.
And finally, the collectible game Nachomen is currently running a referral program. If you get a friend to join the game, they'll get a free luchador (which can't be sold. Asterisk.) and you'll receive 40% of the SOUL of every purchase made by the referred friend (it only applies to academy wrestlers or supplies). So, just the normal mechanics of a hot potato game really, rebranded as a referral program.
Highlights
All you can lose is the time you spent tweeting and retweeting.
If you have the misfortune of running into a scam – well, you've lost no money. Just try another one, some of them aren't scammy.
Low risk, low reward; people don't usually finance their lambos this way. If all you're spending is time, don't expect a gold mine to come knocking at your door.
Participating in a few bounties is OK, but please, don't go overboard! Nobody likes a bounty hunter; especially not your friends on social media.
Way №3. Winning contests
Contests are not as simple as bounties or airdrops, but don't give up hope. What makes them different is not just that they may require more work, but that they're also way more fun. They often involve artistic competition: players may be asked to design some character art, write a story, make a video, compose some music, make a macaroni and glitter sculpture – any arts-and-craftsy activity you can imagine, so long as it revolves around the game as its main theme. Look, even if you draw like a right-handed five-year-old who's only using their left hand, there's still a chance the other two participants will draw like an amputee chimp and a dolphin respectively. And then – oh boy, will you reap your prize.
Here's a good example: Steem Monsters, a collectible card game on the Steem blockchain, has weekly art contest. And the results are pretty fun! Take a look into the gallery of past submissions and winners.
Highlights
Even if you don't win, you won't have wasted your time - creativity is always a good investment. And your mom will be proud of the blockchain-inspired crayon art hanging on her fridge.
It's a good way of networking and sharing with the gaming community on a more personal level than what bounty campaigns can offer.
Contest prizes are usually much more valuable than the free stuff on airdrops. So if you find one, don't disregard it as silly – go for it.
Way №4. Becoming a crypto games expert
Ok just hear us out. Yes, this would be a long-term project, requiring significant time and effort – but if this industry goes anywhere in the future (and it seems it will, since recently some major AAA brand companies have shown interest in blockchain), it has the same chances of working out for you as becoming a normal gaming expert does. Which is – not high chances. But is that the blockchain's fault??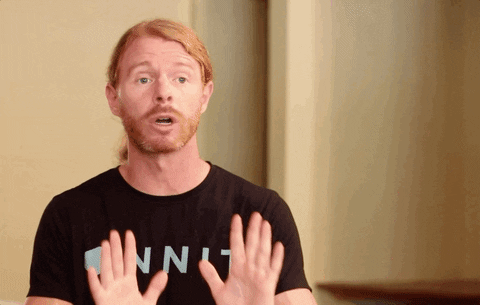 Crypto games are still developing into their better version right now, and there's relatively few people that know anything about the topic. An in-depth study of the industry (both its technical, cultural, and business sides) will give you an advantage when applying to a job in the crypto games market. Just think of all the money you could make writing articles and presenting your reports on crypto games conferences! This reporter is writing from their lambo on a white sand beach right now...
Highlights
It seems difficult and time-consuming; there's no standard road to take there, since there are no crypto game universities or educational platforms to feed you the information.
Perhaps you'll be adopted by a crypto game development team. Consider that, after all this talk about staying safe in the crypto world, you might actually end up being the one raising the money and running away with it.
---
That's it folks. This has been Gameunculus's personal survival guide for the state of crypto games in 2018. The bottom line is, hold tight, and make some money while we wait out the shitstorm of crap games. For the sun will rise tomorrow, with better and brighter games. Have fun and remember: blockchain guarantees that your crypto assets will always be owned by you – it doesn't guarantee that they will always be valuable, that there will always be a game to use them in, nor that there will be a single sucker in the world to buy it from you.
Previous
Etheremon announces Cubego, a new 3D building blocks game
Next
Crypt-Oink preps for racing with pre-sale